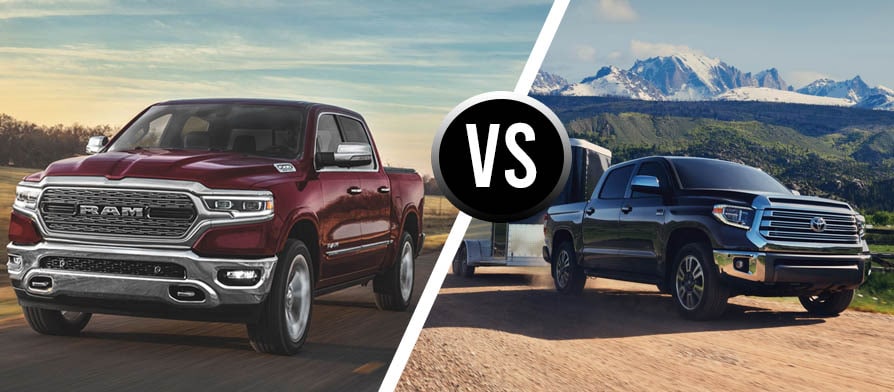 Should You Buy A Ram 1500 or Toyota Tundra For Sale?

If you're looking for the best pickup truck to buy in 2020, you've probably come across the new 2020 Ram 1500 vs. 2020 Toyota Tundra. At first glance, the difference between both of these four-door light-duty pickup trucks are far from obvious. However, if you take a close look, you'll notice that the new Ram 1500 comes standard with more advantages than the Toyota Tundra. From performance to safety features, the new Ram 1500 is the premier automobile. And we can prove it.


Below we have put together a Ram 1500 vs. Toyota Tundra comparison review. It provides you with everything you need to know about the Ram 1500 vs. Toyota Tundra price, specs, features, reviews, and more. Come find out why so many people are looking pass the new Toyota Tundra and shifting their attention towards the new Ram 1500. Let us help you find the best pickup for you.


Are you ready? Let's get started!