Clermont Jeep Dealership Information
We serve many local communities, offering pickup and drop off valet services for our customers, including:
Winter Garden, FL

Ocoee, FL

Tavares, FL

Apopka, FL

Doctor Philips, FL

Mount Dora, FL

Leesburg, FL

Pine Hill, FL

Lockhart, FL

Eustis, FL

Oak Ridge, FL

Forest City, FL

Fairview Shores, FL

Wekiva Springs, FL
Orlando, FL
Are you looking for a reliable Jeep dealer in the Clermont area. Take a look at
Napleton CDJR
in Clermont ! We offer fantastic bargains on
Jeep SUVs
, Crossover SUVs, Midsize SUVs, Compact SUVs, and pickup trucks. You'll also be glad to know that we offer spectacular  Jeep lease deals, low-cost financing, and top-dollar for
used car trade-ins
.
Our Clermont Jeep dealership sits off of State Road 50, just minutes away from the Presidents Hall of Fame,  and a short drive away from the Florida Citrus Tower. Here you can take advantage of auto dealerships trusted team of  Jeep financial advisors, master technicians, and customer service representatives. You can count on us to help you with any questions or concerns that you have about
new
or
used Jeep models
, leasing, financing,
credit approvals
,
service maintenance repairs
, Jeep warranties. We're thoroughly familiar our customers concerns about buying or leasing a new Jeep, and we're ready to meet those challenges head on.
Amenities at our Clermont Jeep dealership include an award-winning showroom, a state-of-the-art Jeep service maintenance center, an intuitively designed service waiting center, and smartly-designed finance department. We also offer a fantastic used car lot with all of your favorite preowned  Jeep sport utility vehicles.

At our Clermont Jeep dealership, you'll find that we offer a supportive new and used car-shopping experience. You benefit from our personal, response service approach, and smart, dedicated Clermont Jeep team.

To save time, just fill out the convenient appointment form below.

Return To Top >>
Nowhere is a commitment to customer service more evident than at Clermont Jeep. A progressive, forward-thinking team of automotive professionals, our representatives contribute intelligent, clear-sighted advice, and services, to meet new and used Jeep shoppers evolving needs. Day after day, we spare no effort to make sure that our customers receive the best of the best. And we can prove it. Below are a list of our Jeep dealerships reviews and ratings:

Clermont Jeep has earned the Customer First Award For Excellence Certified by J.D. Power
New Jeep Vehicles in Clermont, FL
We've compiled a list of your favorite new Jeep SUVs and Trucks! Every day, our new Jeep inventory is updated to ensure that you receive the best selection of new Jeep Wranglers, Grand Cherokees, Cherokees, Compass's, Renegades, and Gladiator trucks for sale. Check out your favorite new Jeep special. You can also browse our highest-ranking Jeep models with power heated leather seats, dual-zone automatic temperature control, and a V8 HEMI engine. Sounds incredible, right? Take a moment to think about how much more money you could save on an all-new Jeep when you shop with us. And don't overlook the fact that we can help you build and price a new Jeep to fit your needs best. That's right. We can help you customize your new Jeep vehicle with all of your favorite colors, materials, options, and more. And if that's not enough. We'll even provide you with an opportunity to test drive a new Jeep SUV.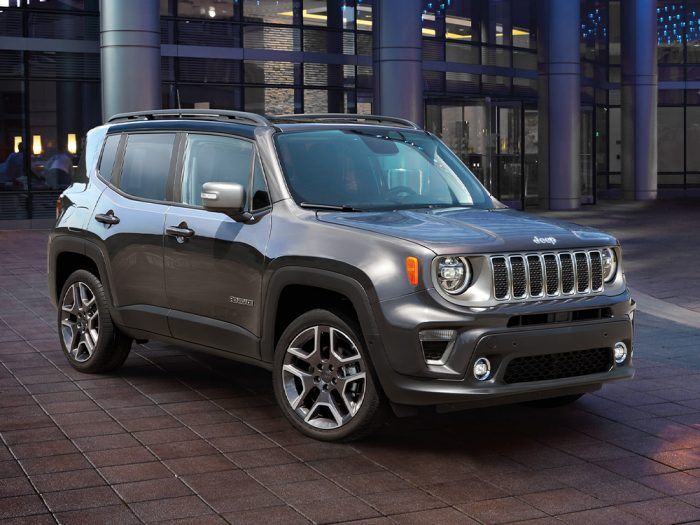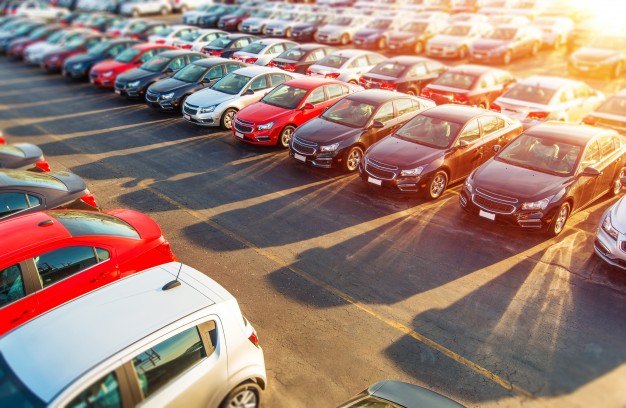 Used Jeep Vehicles in Clermont, FL
Anyone can find a bargain on a used SUV for sale at our Clermont Jeep dealer. Even you. Browse our used Jeep inventory and find the best-preowned SUV for you. Our products range from used Jeeps under $10k to certified pre-owned Jeep SUVs. We also offer a wide range of used Jeeps SUVs with low mileage. Not to mention, we even have some classic preowned Jeep models that you might love to take home. And that's just part of the story. If you prefer an SUV with more luxury features, and better off-road handling capabilities, we've you covered. There's no limit to what you can find when you shop at our used car dealer. But don't just take our word for it. Come see why so many people in Clermont are talking our used Jeep deals.

Jeep Finance Center in Clermont, FL
When you find an awesome Jeep deal, you need a finance team that you can count on. Visit us today to speak with one of our professional  Jeep financial advisors. Whether you have bad credit, good credit, or no credit, our financial team can help you find the right solution for you. We've become one of the most trusted Clermont Jeep dealers because we are committed to working in your best interest. Let us help you design a car financing plan that helps you maximize your budget. We'll do it all for you:

Help you find the best auto loan interest rate

Reduce your monthly car payment

Show you how to increase your chances of getting pre-approved

Assist you with finding the best auto loan lender for you
Provide flexible lease options

Help you find the lowest lease down payment

Enable you to get pre-approved online with our free credit application

Help you estimate your future car payment with our free car payment calculator

Jeep Finance Information >>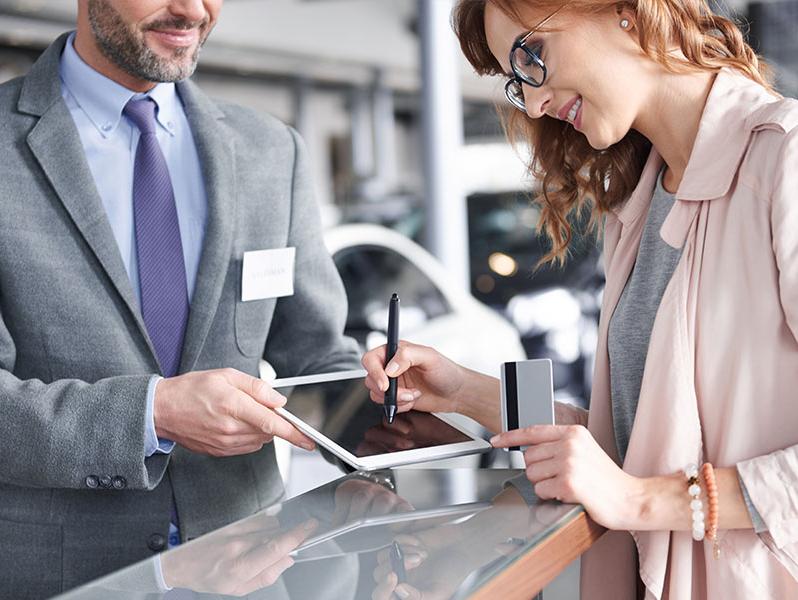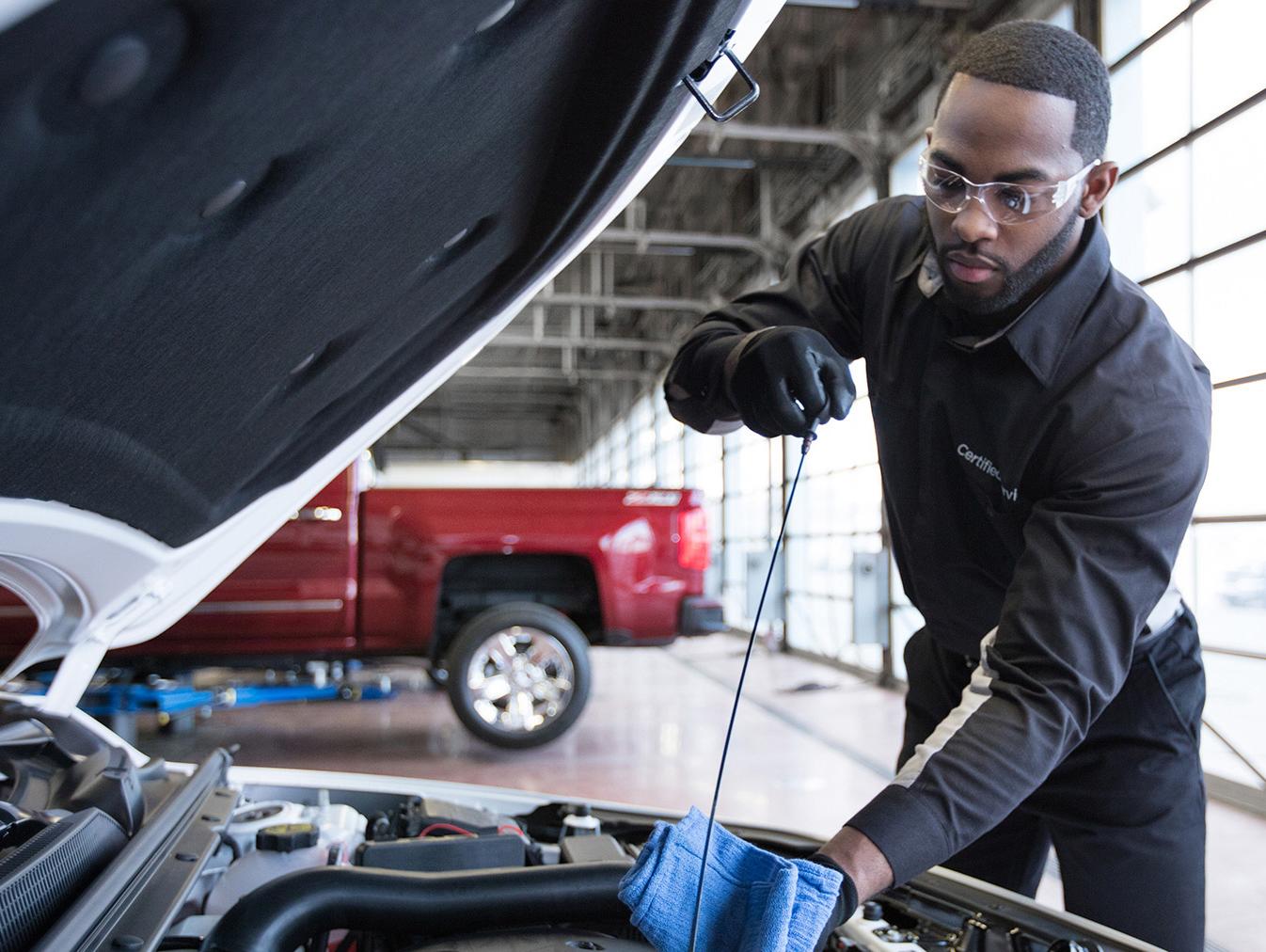 Jeep Maintenance And Auto Repair Center in Clermont, FL
If you're looking for expert Jeep maintenance services, Napleton Clermont Jeep is the best place for you. We help our customers save money with our preventative Jeep maintenance services including - oil changes, fluid changes, brake inspections, tire rotations, and transmission inspections. We also specialize in schedule maintenance services for Jeep Wranglers, Jeep Cherokees, Jeep Grand Cherokees, Jeep Compasses, Jeep Renegades, and Jeep Gladiators. Come to think of it, we can handle any Jeep repair. So, if you're looking for reliable Jeep maintenance services that you can trust, visit our Clermont Jeep dealer.  We're sure you'll be glad you did.


Find out why Jeep is such a house hold name in Orlando and Clermont!  As you may already know or have read above, Jeep vehicles are amazing and surprise at every turn. If you are in the market for a Jeep vehicle you are in line to be a happy customer.   Napleton Jeep Clermont has an extensive inventory of Jeep vehicles for sale.  Orlando Jeep customers are plentiful for a reason.  If you drive a Jeep around Clermont or Orlando you will not want to get around in anything else. Come down to Napleton Jeep Clermont and Orlando today to test drive an amazing automobile.

Custom Jeeps
If you are looking or Custom Jeeps in Orlando we can help there too. Custom Jeep Wranglers are a very popular vehicle.  There are many things you can do with a Jeep Wrangler and we do our best to make each one available to you.  Do not miss out on the perfect Custom Jeep in Orlando or Clermont Florida.  If you would like a custom Jeep or would like to customize your current Jeep fill out the form above and we will get right back to you!

It Doesn't Seem Possible For Luxury to Be So Rugged.But It Is

After more than 70 years of adventure, the Jeep Brand is committed to giving drivers the most capable 4x4 SUV.  Jeep's legacy has been built on having the best 4 Wheel Traction paired with high performance engines, and plenty of storage space.  Regardless of the road conditions, Jeep enthusiasts know that they can Go Anywhere. The performance capabilities are so versatile you won't ever have to worry about uphill battles.  The interior is so luxurious you forget that you are riding in the most rugged machine of our times.  And with cutting edge technology integrated into the Jeeps modernized interior you can relax and stay connected at the touch of a finger. The Jeep Brand takes adventure to a whole new level. Find the Jeep for you, and experience the adventure of a lifetime.