First Come First Served! Massive Savings, Huge Selection!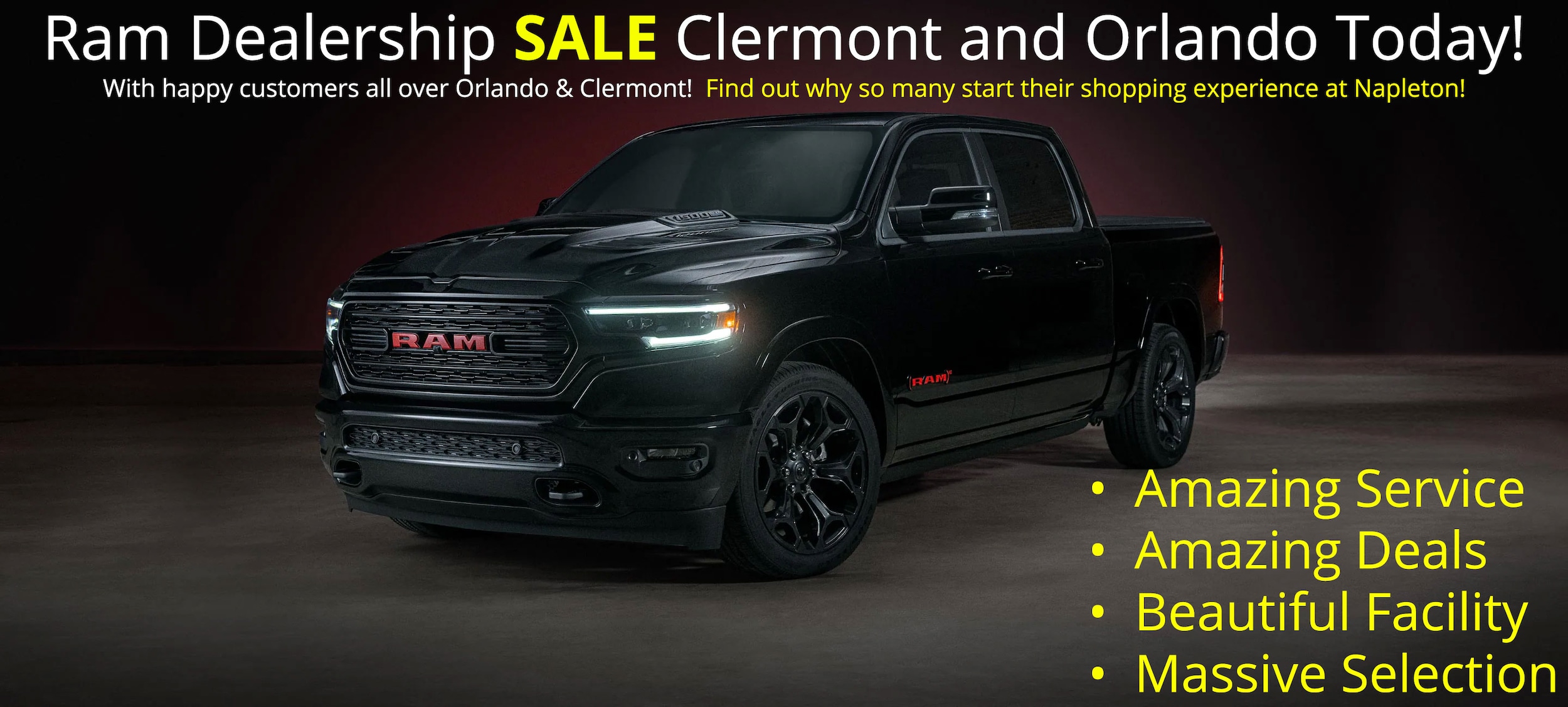 It's Always Ram Truck Month at Napleton Clermont!
 
Massive Selection of Ram!!
Now is the time to SAVE!

  
When is Ram Truck Month?
Ram Truck Month normally runs in March & April!


When is Ram Truck Month at Napleton Clermont?
It's Always Ram Truck Month at Napleton Clermont!!
What Is RAM Truck Month?
Searching for the best deal on a new Dodge RAM model? We noticed that customers always are! Ram Truck month is a two month period when customers can get great prices on new Ram trucks.  At Napleton's Ram dealerships we have decided to offer great deals all year on our massive Ram truck inventory.  We're rolling out all of our best Dodge RAM Truck Deals, just for you. You read this right! We're offering unbelievable deals on all of our RAM 1500, RAM 2500, RAM 3500, RAM 4500, and RAM 5500 models. If you buy a truck today, you can save money today and tomorrow with our incredibly low RAM interest rates. Combined with our powerful finance options, we're beating out the toughest deals on all 2021 RAM Truck models. Not to mention, we're also offering incredible rebates for qualifying buyers. How can you beat that? With our new 2022 RAM truck inventory rolling in you can save like RAM truck month and maybe even better! This is a deal that is hard to pass up if you are on the search for a new truck.
Why can you get a Ram Truck deal now even though it's not truck month?

We currently have 2022 RAM trucks rolling into our inventory and we still have tons of new 2021 trucks on the lot! In anticipation of a large inventory of new Ram trucks we are blowing out our RAM truck inventory in order to make room. If you have been shopping for a new truck dealership in Clermont or Orlando, we are the truck dealership for you! We have amazing deals on new and used RAM trucks in Clermont and Orlando at our Kissimmee dealership. With a huge selection and blowout prices, you can't afford to wait! You can purchase a new RAM truck now and save thousands from what you could spend in the future! To take advantage of this deal now click RAM Truck Inventory above and find the truck for you! Our product specialists are glad to help answer any questions you may have.
RAM Truck Deals all year!

National Truck Month Incentives




Get a great deal on your favorite Dodge RAM Pickup Truck. Give yourself the power and capability to get your next job done. Come build your new Dodge RAM Pickup Truck.

Local RAM Truck Dealer Discounts

Need a serious deal on some serious muscle? Visit Napleton's Clermont Dodge RAM Dealership today. Get your hands on the ultimate RAM Truck Month Deal.
Inquire About A Deal on a New RAM Truck